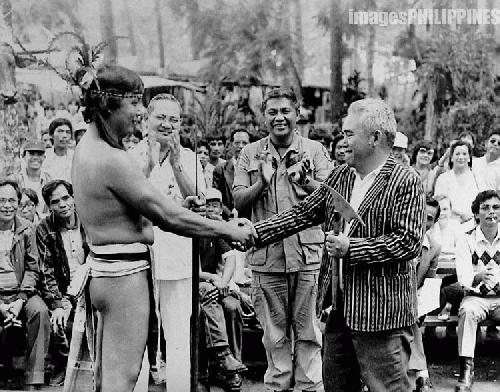 TABUK, Kalinga: Apparently disgusted with the claim that tribal conflict is behind the recent killing of vice-governor and gubernatorial bet Rommel Diasen, the town mayor here has proposed that the Matagoan Bodong Consultative Council be revamped and some of its policies be revised and enforced.
Mayor Camilo Lammawin Jr. said he is disgusted by the nonenforcement of some "bodong" policies, which has been allegedly taken for granted by some "mestizos" who took over the council.
"In the previous years, 'bodong' has been very effective because the people enforcing it are natives like us. Now, we have been invaded by mestizos or strangers," he said.
Lammawin said he was also incensed by the failure of the "bodong" council officials to work for the filing of criminal charges against the killers after the civil liabilities of offenders were absolved by giving "papod"—a form of appeasement, such as money or carabao.
Manila Times
PHOTO BY ART TIBALDO